Preceding the World Press Photo Awards Ceremony, that is going to take place Fubruary 14th in Amsterdam, let us have a look back at the finalists of 2017.
You are going to see 20 shots, that won't leave any person indifferent. Please mind, some of them contain scenes of violence.
5034 photographers from 125 countries participated in the contest, presenting about 80 thousand pictures to judges. 45 photo-journalists from all over the world were awarded.
Photo of the year: Burhan Ozbilici/AP/World Press Photo
December 19th 2016 Russian Ambassador in Turkey Andrey Karlov was shot to death during his speech at the ceremony of an exhibition called "Russia in the eyes of Turks". The killer – a 22-year old ex-policeman Mevlut Mert Altintas – was shot immediately at the crime scene.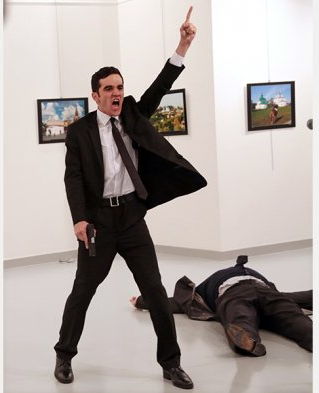 The 2nd prize in "Events" category was taken by Sergey Ponomaryov for his series, made in Iraq for "The New York Times".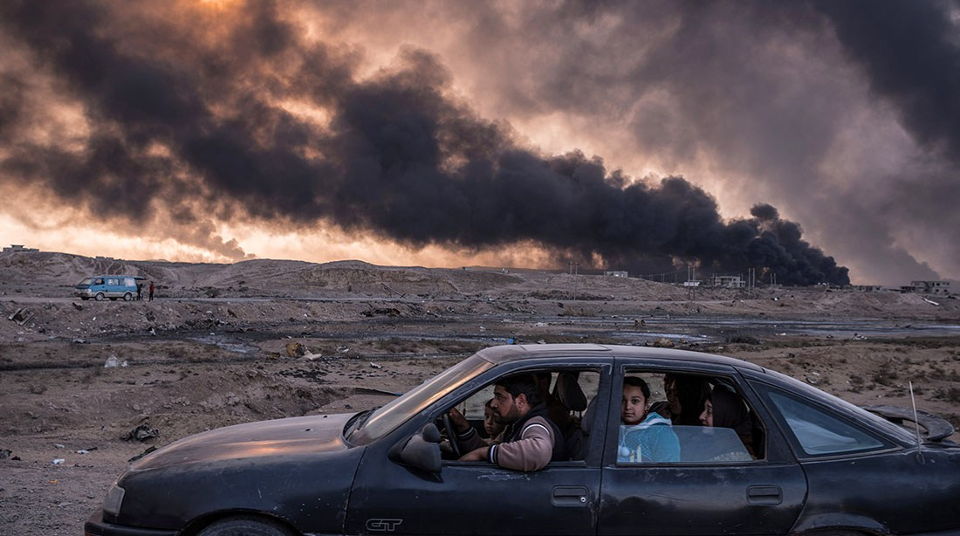 Photo: Jonathan Bachman/Reuters/World Press Photo
New York nurse Ishia Evansduring a protest, that broke out after a few unarmed colored men were shot by the police in Baton-Rouge, Louisiana, USA on July 9th 2016. After this photo went viral on mass-media, Ishia Evans became a real icon of "Black lives matter movement", protesting against violence towards colored people.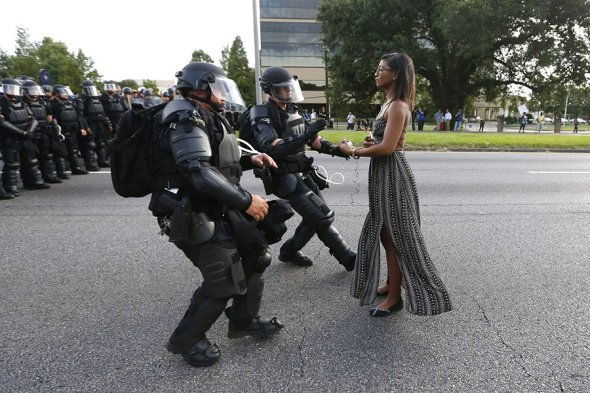 Photo: Amber Bracken/World Press Photo
"Present day problems" category. Police are trying to disperse a protest not far from a "Dakota Access" oil pipeline segment in Standing-Rock. Demonstrations against the building process of this segment went on for 10 months.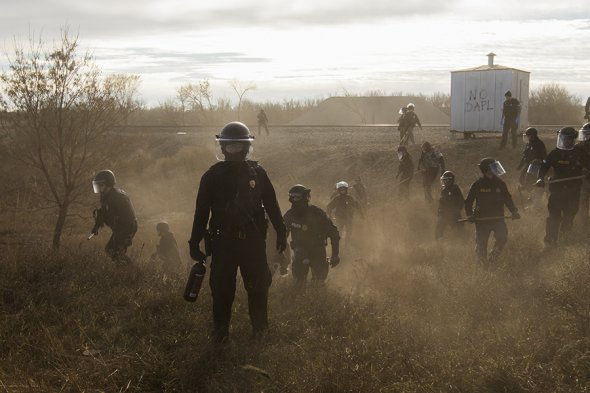 Photo: Paula Bronstein/Time/World Press Photo
"Life day after day" Category. Pulitzer Crisis reports center – "Speechless victims of forgotten war". Kabul, Aphganistan, March-2016. At a hospital Najeeba is holding her 2-year old nephew Shabeer, who was wounded during the bombings.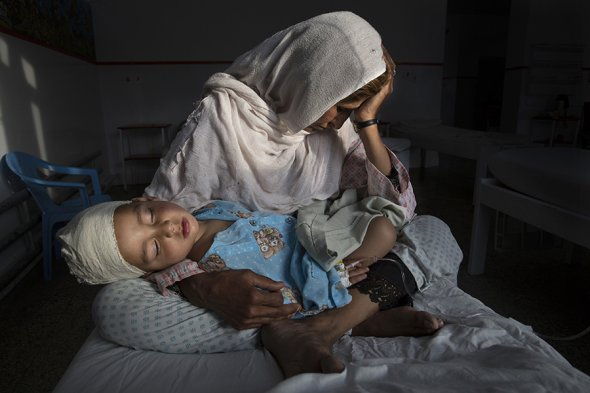 Photo: Tomas Munita for The New York Times/World Press Photo
"Life day after day" Category. A truck is carrying people home after the farewell ceremony dedicated to Cuba's late leader Phidelle Castro, who died in December. 9-months long mournings were announced in the country.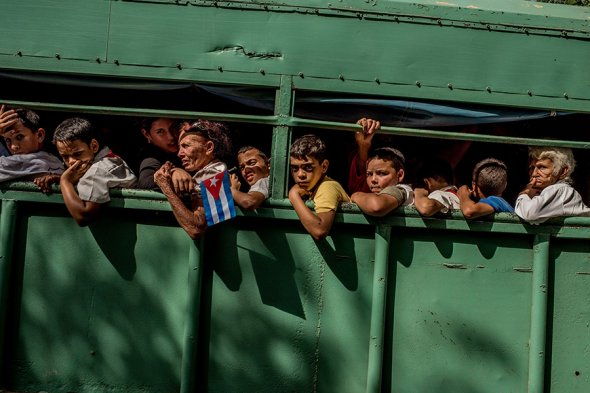 Photo: Laurent Van der Stockt for Le Monde/World Press Photo
"News" Category. Iraqi soldiers are inspecting houses in Mosul, Iraq, looking for ISIS militants. November – 2016.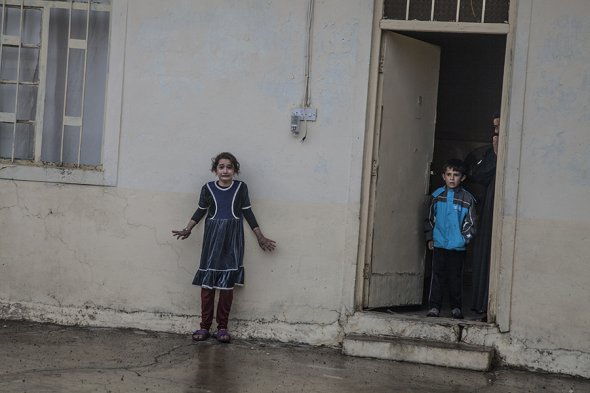 Photo: Daniel Berehulak for The New York Times/World Press Photo
"Breaking news" Category. Phillippines. Workers are carrying the dead body of 36-year old Edwin Mendosa, who was shot at the roadside by strangers. Phillippines carry on the war against the drug cartels. Around 2 thousand people were killed since June '16. In many cases the circumstances remained unknown.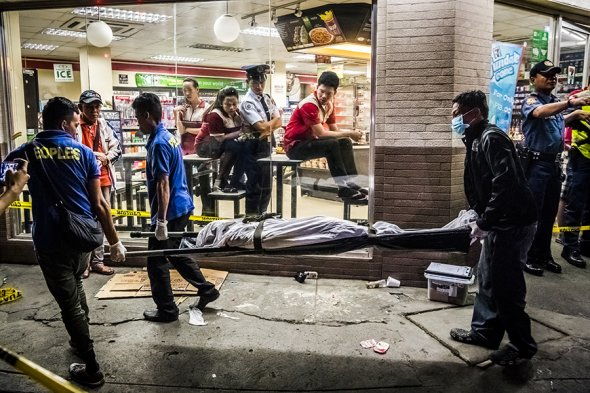 Photo: Valeriy Melnikov, Russia, «Russia today» — «Dark days of Ukraine»
"Projects" category. Locals are running away from fire that broke out after their village in Luhansk region was bombed, destroying their house.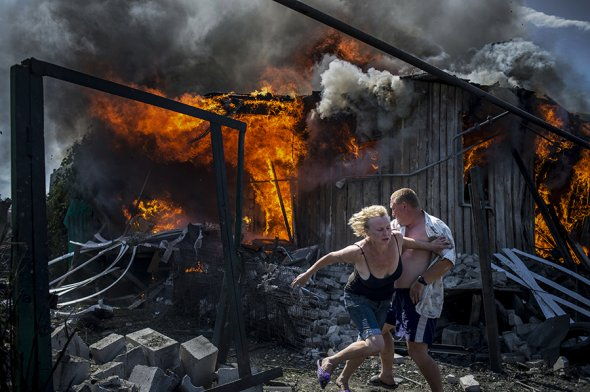 Photo: Francis Pérez/World Press Photo
"Nature" Category. Tenerife, Spain, June '16. A turtle trapped in a fisherman's net.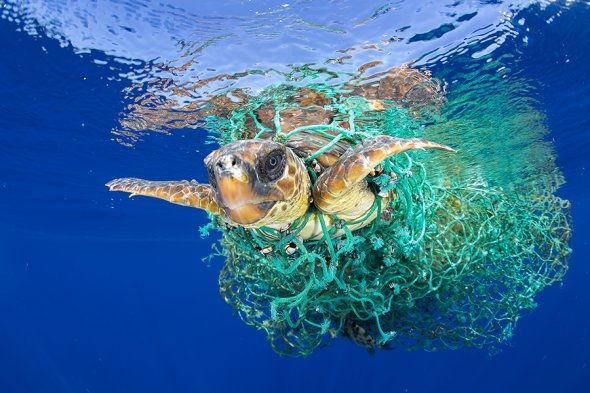 Photo: Brent Stirton/World Press Photo
"Nature" Category. A "Wild Africa Rescue" volunteer with a rhino, who's mother was killed by poachers.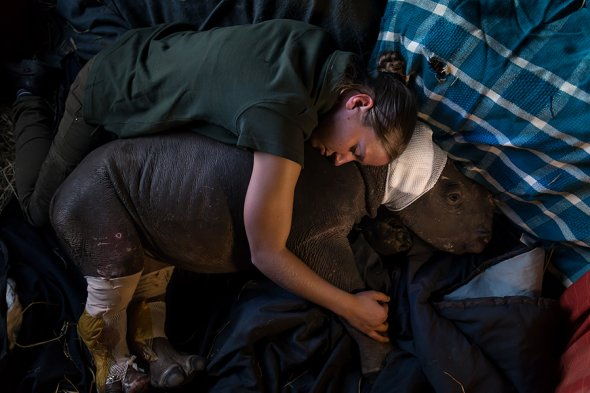 Photo: Michael Vince Kim/World Press Photo
"People" Category. In 1905 more than 1000 Koreans went to Mexico, where they were promised pieces of land. Instead of this the were kept as slaves for decades. Within these years a whole generation, born by Koreans and Mexicans, grew up.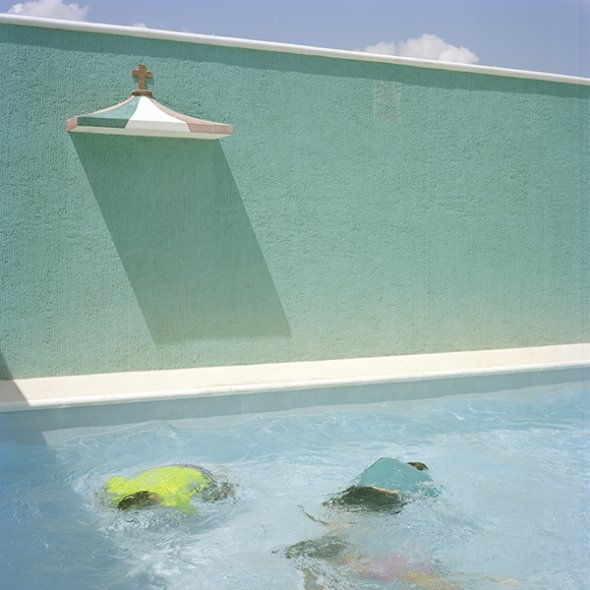 Photo: Tom Jenkins/The Guardian
"Sports" category. Jockey Nina Curburry falls off a horse during a championship, April 9, Liverpool United Kingdom.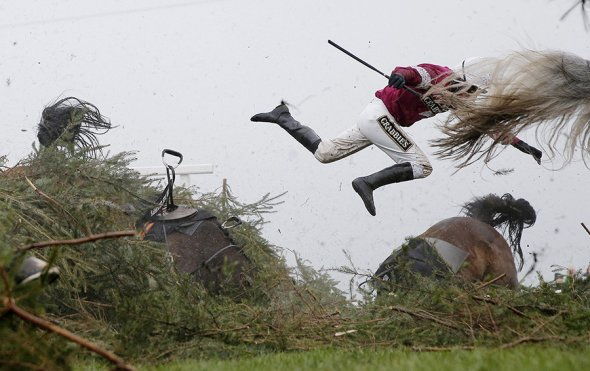 Photo: Elena Anosova, Russia – "Not in the same direction"
"Life, day after day" category. Everyday routine in the Far North of Russia, not far from the Nizhnyaya Toongooska river.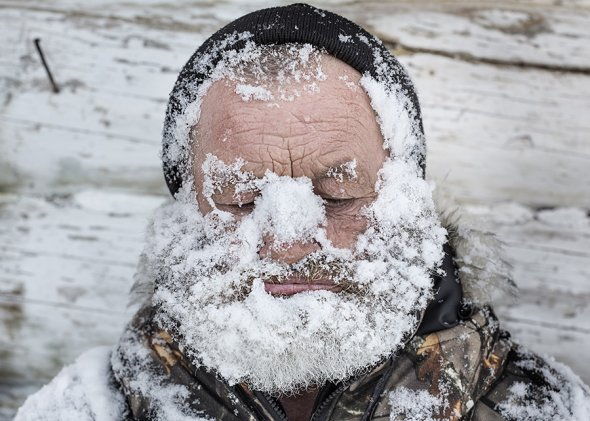 Photo: Sergey Ponomaryov for The New York Times — «Iraq taking back its cities"
"News" Category. Mosul inhabitants fleeing the city during extensive gunfire between Iraqi Army and ISIS militants.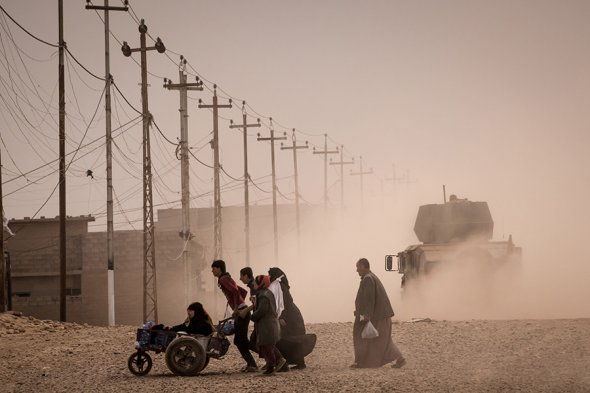 Photo: Kristina Kormilitsina "Kommersant"
"People" Category, 3rd prize. A girl and a woman in a police station in Camaguay, Cuba.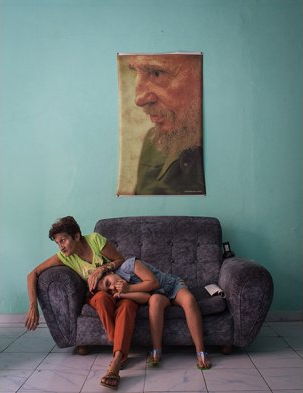 Photo: Daniel Berehulak for The New York Times/World Press Photo
A girl crying at her father's funeral, Manila, Phillippines.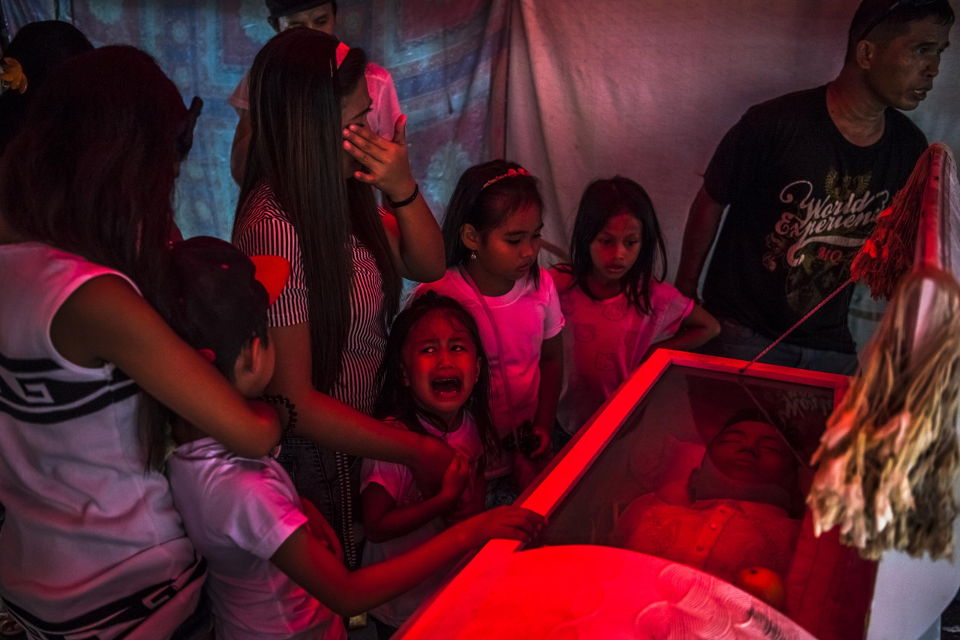 Photo: Amber Bracken/World Press Photo
One of the protesters is having his eye washed with milk after the police sprayed gas on the protesters against the "Dakota Access" pipeline building process in North Dakota, USA.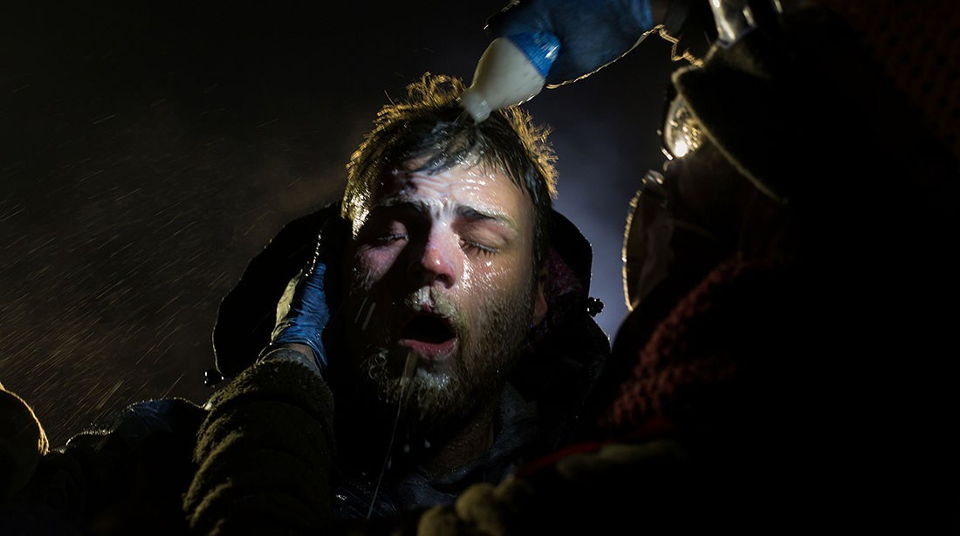 Photo: Valeriy Melnikov/ RIA "Novosti"/World Press Photo
Inhabitants of Luhanskaya village after an air strike. ("Long-Term projects" category winner – "The dark days of Ukraine" series).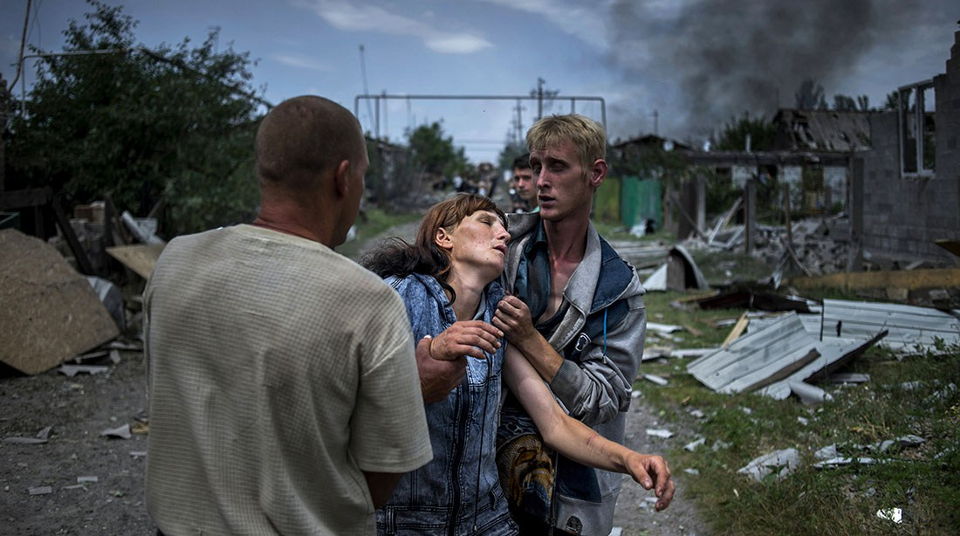 Photo: Sergey Ponomaryov/The New York Times
"Events" category. Iraq